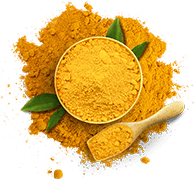 Used as an ayurvedic medicine as well as a food colouring, turmeric is a very powerful natural ingredient
used in Ayurveda to balance Vata, Pitta and Kapha. Additionally, it can also be referred to as an
ingredient with antiseptic properties.
It is a herbal ingredient used by our ancestors to beautify the skin and highlight the radiance of the skin
since ancient times.
The antioxidants in turmeric protect the skin and help restore the skin's radiant complexion.
Our ancestors have used turmeric in various ways according to Ayurveda to keep the skin healthy and
beautiful, which is an integral part of the Pancha Kalyana.
In the distant past, many women maintained their skin in a healthy manner to protect their beauty.
But today, various environmental problems, germs, dust particles as well as unhealthy food and eating
habits have destroyed the natural beauty of our skin with severe harms to it.
Therefore, many young girls and women are turning to institutes with products that contain natural
ingredients instead of using products with harmful chemicals.
India is considered to be the birthplace of the turmeric plant which is also being used in Sri Lanka dating
back to about 4000 years. According to ancient Ayurvedic texts, it was first used in the Siddha medicine
system for the treatment of various diseases.
Turmeric has many medicinal properties. As it is rich in antioxidants, turmeric is used to preserve the
radiance of the skin and to preserve the youthfulness of the skin as well.
Ancestral texts state that in ancient India as well as in Sri Lanka, Royal Princesses used turmeric to retain
the radiant beauty of the skin and to enhance their appearance.
In terms of medicinal properties, it is much more beneficial to the skin due to its antiseptic properties
which helps to brighten the skin while eliminating bacterial and viral infections.
Turmeric is also considered to be a great remedy for diseases from scalp to feet even today.
Lever ayush Turmeric Products which contains these benefits in turmeric will help you to reveal your
radiant beautiful skin.